What to Expect

Bookend your day in the best way possible with morning and evening group coaching calls.
Each morning, we explore foundational concepts for business success. Each evening, members of the group volunteer to get on the hot seat and role play a business situation they're struggling with.
Real estate rewards consistency more than anything else, and these calls are designed to help you produce a more consistent effort in your life and business.
Mornings: Business Building

8:00-8:30 AM PST Monday through Friday
This call will ground you in the six building blocks of a repeatable, sustainable, and scalable real estate business.

The Mindset of Harmony

Time Blocking

CRM

Process Management

Tactical Empathy

Numbers Tracking
Each day, we'll talk about these foundational skills from every angle possible. They are what make it possible to produce at a high level for a long period of time without burning out.
Evenings: Live Role Play

5:30-6:00 PM PST Monday through Thursday
This call is devoted strictly to role-playing. We take an in-depth look at the real-life situations you face in every aspect of your business.
We methodically work through each challenge using an emotionally intelligent and empathetic approach to achieve the best outcome possible.
Each night, you'll have a chance to get on the hot seat and test yourself in a low-stakes environment. This is the most effective way to master your professional skills and stay sharp.
Format
Groups of 100+ agents
30 minute Zoom calls

Monday - Friday at 8:00 AM and Monday - Thursday at 5:30 PM PST
Commitment
Join at any time.
All calls are paid for in advance, and there is never an obligation to renew.
Cost
$1,200 per quarter
$4,800 $4,000 per year (save 17%)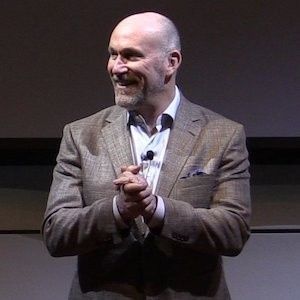 Steve Shull

Lead Coach
Founder & CEO of Performance Coaching
Steve Shull is a former linebacker for the Miami Dolphins, where he played under legendary coach Don Shula and was one of the tri-captains in the 1982 Super Bowl. When an injury forced him to change his game—literally—he pivoted into finance, then real estate, and found his calling when he started coaching other agents. After three decades and over 60,000 hours of one-on-one coaching, he knows more about real estate agents than anybody in the world. That insight has led to a unique approach that takes the fear and the fight out of real estate, allowing agents to build stronger businesses while actually enjoying their lives.
Steve grew up outside of Philadelphia and earned his bachelor's degree from The College of William and Mary and his MBA from The University of Miami. In 2007, he was one of the founding partners of Teles Properties, where he helped the company open four offices in Beverly Hills, Brentwood, Newport Beach, and Pasadena before leaving in 2012. He has two daughters with his wife, Katerina, and they live in Brentwood, CA.