What You'll Learn

At some point in your real estate career, you realize that you can't do everything by yourself—and you could do a lot more with more people. Building a team starts to sound like a great idea, even the logical next step.
However, most team leaders end up working harder, making less, and having a lot more stress…the exact opposite of what they wanted.
Why does this happen, and how can you avoid it?

That's what this course is about. The truth is, a top performing team can achieve vastly more than any individual can. Most teams are barely scratching the surface of this potential, letting untold value go to waste because they don't know how to work together. Here, you'll learn how to think strategically, minimize the chaos, and get true synergy from your team members.
Until now, there has never been a blueprint for team leaders to follow. This is it—everything you need to know about building a team that can dominate the market, grow your bank account, and give you your life back.
What You Get

The Ultimate Team Playbook includes:
Section 1: The 6-Part Team Building Crash Course

Part 1: Why build a team? What is a team?

Part 2: Team Structure. Team Phases of Growth

Part 3: Rainmaker to CEO

Part 4: Fire Drill to Process Driven

Part 5: Building a Culture of Team Productivity

Part 6: Wrap Up

Section 2: The Team Building Video Library

26 additional one-hour conversations with Steve Shull and Dana Green on team building

Downloadable transcripts of every call

Section 3: The Library of Forms and Checklists

The actual Forms and Checklists Dana uses in her business.

8 one-hour recorded video calls with Steve and Dana on Process and Checklists
Compass Agents: If you have coaching or marketing dollars, you can sign up for this course through the Compass Marketplace.
Steve Shull

Lead Coach
Founder & CEO of Performance Coaching
Steve Shull is a former linebacker for the Miami Dolphins, where he played under legendary coach Don Shula and was one of the tri-captains in the 1982 Super Bowl. When an injury forced him to change his game—literally—he pivoted into finance, then real estate, and found his calling when he started coaching other agents. After three decades and over 60,000 hours of one-on-one coaching, he knows more about real estate agents than anybody in the world. That insight has led to a unique approach that takes the fear and the fight out of real estate, allowing agents to build stronger businesses while actually enjoying their lives.
Steve grew up outside of Philadelphia and earned his bachelor's degree from The College of William and Mary and his MBA from The University of Miami. In 2007, he was one of the founding partners of Teles Properties, where he helped the company open four offices in Beverly Hills, Brentwood, Newport Beach, and Pasadena before leaving in 2012. He has two daughters with his wife, Katerina, and they live in Brentwood, CA.
Dana Green

Teams Expert
Founder & CEO of the Dana Green Team
Dana Green has been Lafayette's #1 Realtor for 15 straight years and #1 in Lamorinda since 2010. Her passion and innovative approach to the industry lead her to become a trendsetter in Bay Area residential real estate. As one of the first in the business to employ a "specialty team" concept, Dana built a team where each member plays a critical and expert role in the transaction process, ensuring that quality of work is shown through every element touched.  
Dana is a market maker, natural "connecter," and master of her craft. A few of her accolades include a #17 ranking for Mid-Size Teams on REAL Trends list of the Top 1,000 U.S. Agents in 2022, she was deemed the MVP of Bay Area Real Estate by REAL Trends and LuxeSF in 2019 and has been rated #11 Realtor on The Leading 100 – Top Performers in Bay Area Real Estate for 2022.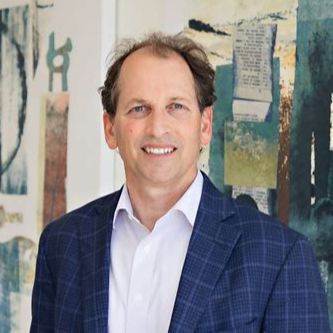 Jonathan Lack

Business Strategy Expert
Principal of ROI Ventures, LLC
Jonathan Lack has been the President & COO of the Sally Forster Jones Group based in Los Angeles since July 2021 and a Strategic Planning & Marketing Advisor for the Carey Hagglund Condy Team based on Marin County since 2018. Jonathan has consulted with several real estate teams across the country helping them develop a strategic approach to running their practices.
Jonathan has conducted strategic planning webinars in conjunction with Steve Shull of Performance Coaching. Jonathan Lack is a serial entrepreneur and turnaround specialist focused on top line growth for bottom line results. Jonathan has over 30 years of management and strategic planning experience in both consumer and business-to-business markets (e.g., start-ups, mid-size, and Fortune 500) in a variety of industries (e.g., financial services, food & beverage, information services, healthcare, Internet, manufacturing, real estate, retail, and telecom).
Jonathan is also trained in conflict resolution having worked in an Israeli-Palestinian cooperative project in the Middle East for two years. Jonathan earned an MBA from the University of Pennsylvania's Wharton School of Business, a Master's in International Relations from Johns Hopkins University's School for Advanced International Studies (SAIS) and a BA in Middle East Studies from the University of California at Berkeley. Jonathan is the author of Plan to Turn Your Company Around in 90 days published by Apress.