What You'll Learn

Are you looking to build a more sustainable and scalable business? Do you want to stop the daily fire drill and create a step-by-step action plan? If so, this program is right for you!
This course will include all of Dana Green's forms and checklists used in her own business daily. After 18 years of trial, error, and success, she has perfected her formula in building effective systems and structures. Her knowledge and insight can save you a tremendous amount of time as you work to bring more consistency to your business.
What You Get

The 8-part video course includes:
Part 1: Goal Setting/ Core Values/ Core Principles

Part 2: Brand Identity/ Marketing

Part 3: Lead Generation/ Lead Conversion

Part 4: Hiring/ Training/ HR/ Process

Part 5: Buyers

Part 6: Listing Presentation/ Sellers

Part 7: Commission

Part 8: Wrap Up
You also get all of Dana Green's forms and checklists that she uses with her own team! That's right, you'll get access to all the documents that she utilizes on a day to day basis.
Compass Agents: If you have coaching or marketing dollars, you can sign up for this course through the Compass Marketplace.
"I love Dana. What a week. Who knew you could have a business like this. I am so inspired. She is so smart. So clear. So wonderful. So generous. Thank you for having her."
"Worth every penny. You deserve a great deal of thanks for the week, Dana Green. What an incredibly generous woman to share all of her best practices and processes. Every day I am left more in awe of what she has created. No wonder she is the premier agent in her local and surrounding communities."
"Truly this is the instruction I wish I had years ago. Thank you for bringing us this amazing insight."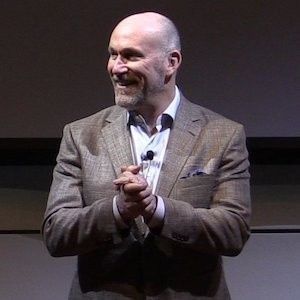 Steve Shull

Lead Coach
Founder & CEO of Performance Coaching
Steve Shull is a former linebacker for the Miami Dolphins, where he played under legendary coach Don Shula and was one of the tri-captains in the 1982 Super Bowl. When an injury forced him to change his game—literally—he pivoted into finance, then real estate, and found his calling when he started coaching other agents. After three decades and over 60,000 hours of one-on-one coaching, he knows more about real estate agents than anybody in the world. That insight has led to a unique approach that takes the fear and the fight out of real estate, allowing agents to build stronger businesses while actually enjoying their lives.
Steve grew up outside of Philadelphia and earned his bachelor's degree from The College of William and Mary and his MBA from The University of Miami. In 2007, he was one of the founding partners of Teles Properties, where he helped the company open four offices in Beverly Hills, Brentwood, Newport Beach, and Pasadena before leaving in 2012. He has two daughters with his wife, Katerina, and they live in Brentwood, CA.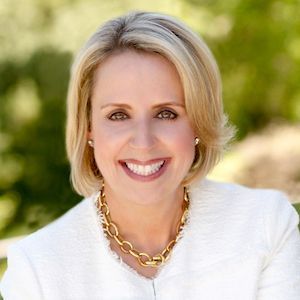 Dana Green

Teams Coach
Founder & CEO of the Dana Green Team
Dana Green has been Lafayette's #1 Realtor for 15 straight years and #1 in Lamorinda since 2010. Her passion and innovative approach to the industry lead her to become a trendsetter in Bay Area residential real estate. As one of the first in the business to employ a "specialty team" concept, Dana built a team where each member plays a critical and expert role in the transaction process, ensuring that quality of work is shown through every element touched.  
Dana is a market maker, natural "connecter," and master of her craft. A few of her accolades include a #17 ranking for Mid-Size Teams on REAL Trends list of the Top 1,000 U.S. Agents in 2022, she was deemed the MVP of Bay Area Real Estate by REAL Trends and LuxeSF in 2019 and has been rated #11 Realtor on The Leading 100 – Top Performers in Bay Area Real Estate for 2022.